About Your Hypnotherapist
Barry Moore is a Certified Master Practitioner of Neuro-Linguistic Programming, a Certified Time Line Therapist and Hypnotherapist. He is certified by the International Hypnosis Federation and Smoke Free International as a Smoking Cessation Specialist and Hypnotherapist.

He is part of a network of leading hypnotherapists using the most effective process available today to stop smoking in just one hour ... This is a proven system that has worked for thousand of clients.

Barry has experience with a broad variety of therapeutic modalities and he is absolutely committed to helping you become a non-smoker now!
When you are ready to quit smoking, and only when you are ready, contact us to book your appointment to quit smoking with hypnosis. We are conveniently located in Richmond Hill, Ontario and serve the following communities: Aurora, King City, Kleineburg, Maple, Markham, Newmarket, Nobleton, North York, Oak Ridges, Schomberg, Stouffville, Thornhill, Toronto, Unionville, Vaughan and Woodbridge.

Read why my system is the best >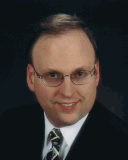 Barry Moore, MNLP, Ht.