Our Proven Scientifically Validated* Stop Smoking in One HourTM System Makes It Easy to Stop Smoking Now!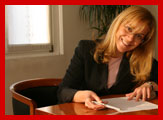 Since the Canadian Medical Association (CMA), American Medical Association (AMA) and British Medical Association (BMA) approved the use of clinical hypnosis, thousands of people have found hypnosis to be an effective way to stop smoking.
Over 95% of Smokers STOP in One Hour and NEVER Smoke Again!
We Guarantee It -- for Life
And the reason we can offer our unique lifetime guarantee is because we have such a high success rate. More than 95% of people stop smoking in one hour and the remainder stop in a free half-hour back up session.
How do we consistently maintain such a high success rate year in and year out with just a one hour session?
The beauty of our unique, proprietary system is that we use the best of traditional hypnotherapy techniques, and combine them with the new science of Neuro-Linguistic Psychology (NLP), which takes hypnosis to an even greater level of effectiveness.
One of the reasons why it's not painful or difficult to stop smoking with our method, (in fact, it is so easy to stop smoking!), is that we transfer the pleasure derived from smoking to a healthier habit of your choice (e.g. exercise, drinking more water, relaxation).
That is why, with our System, there's:
NO unwanted

weight gain

NO

other problems

associated with kicking the habit
Add years to
your
life, and life to your years, to become an non-smoker in just one hour - it's easy, just call and your smoking problem is solved.
Book your appointment to quit smoking with hypnosis >
Read more about hypnosis for smoking cessation >
Read excerpts from the study "Smoking Cessation and Hypnosis" >